TIGER EBONY WOOD NUGGET BRACELET
TIGER EBONY WOOD NUGGET BRACELET
One of my other jewellery loves is wood! Beautiful and lightweight, this Tiger Ebony bracelet is made with elastic so there is no beginning or end. It's smooth on the wrist and super comfortable to wear.
Tiger Ebony Nugget Bracelet
Can be made smaller or larger at your request.
Elastic thread
Measures 7 inches in length
Fits an average sized wrist
Handmade by me with love in Toronto! Please allow 2-3 weeks for delivery.
Have an idea? Want to customize this bracelet? Get in touch!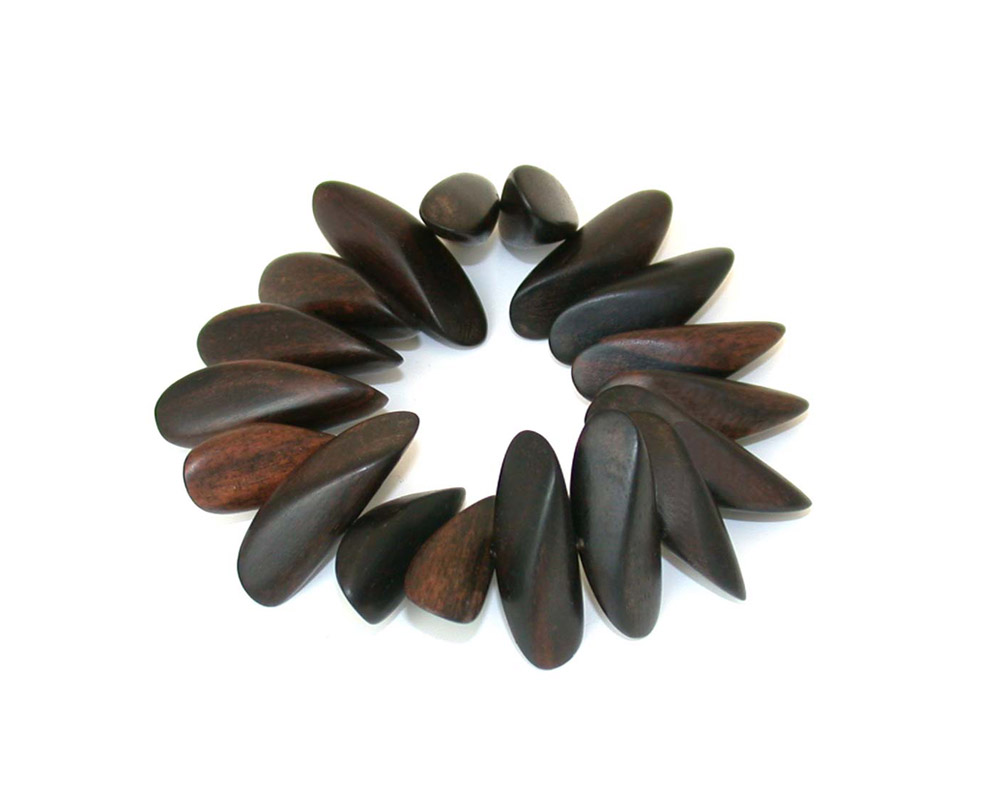 These beads are made using off-cuts from furniture makers. Also to note is that the elastic I use to make this bracelet is durable but if it is stretched inappropriately far it may break.